3
MIN READ
What is Salary On-Demand & Why it Matters

7

min read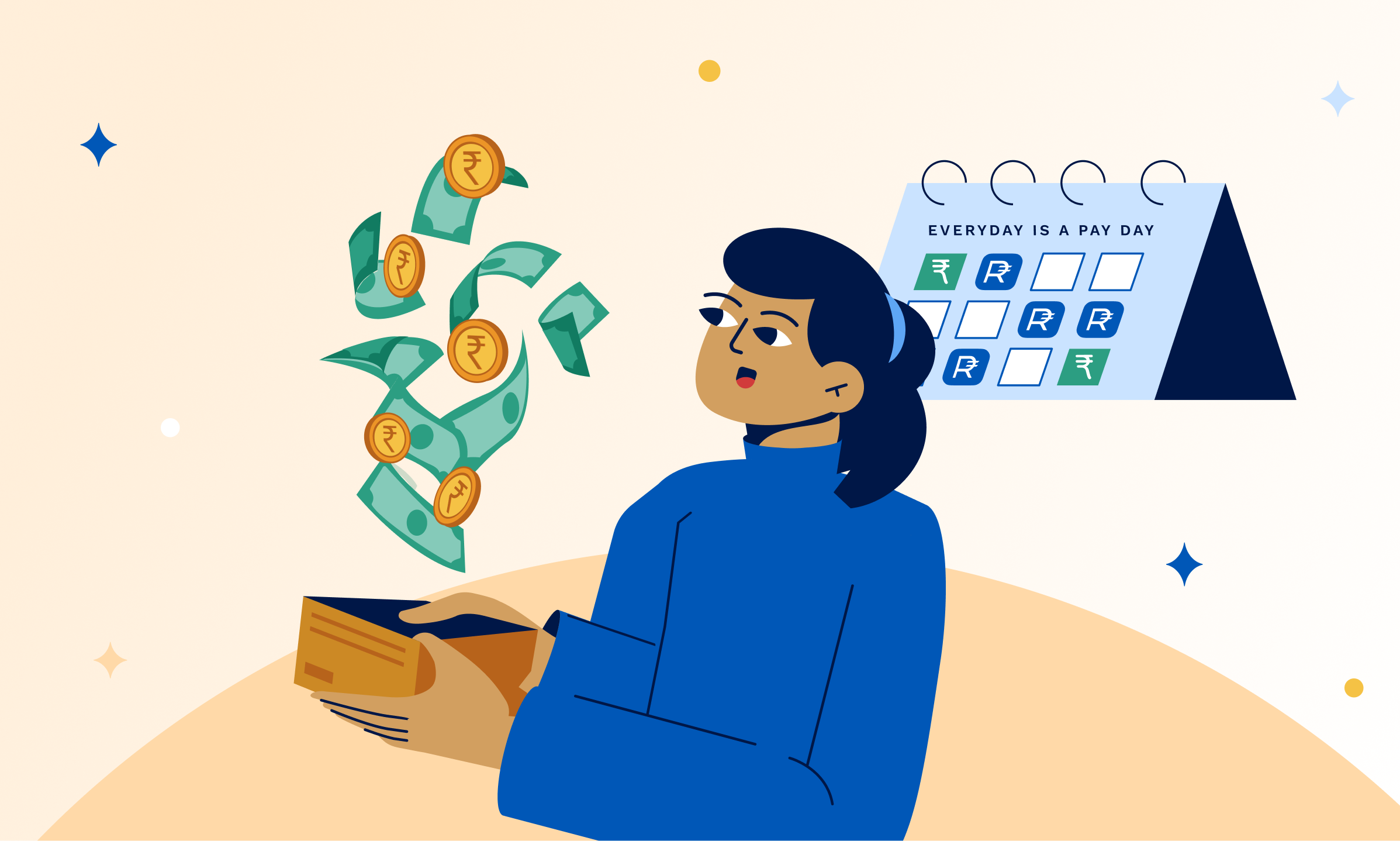 Plugging in the on-demand feature to the pay model for employees
How often do we find ourselves wishing payday would come a couple of days earlier? Eyeing a big purchase and finding ourselves just a bit short? Salary On-Demand aims to solve these problems as well as provide a host of other benefits to employees and employers.
Salary On-Demand enables an employee to retrieve their accrued pay any time before payday. Simply put, an employee can track and access their real-time earned money as they work.
Salary On-Demand is a budding practice, first popping up in the early 2010s in the US. Since then interest in the service has been making its way across the globe, with several leading companies adopting Salary On-Demand to innovate salary disbursal and encourage financial wellbeing among their employees.
On the surface one might mistake Salary On-Demand for something akin to a payday loan but they're both wildly different. For starters, Salary On-Demand is not a loan and, therefore, does not charge any interest, it simply gives employees access to what they've rightly earned. When they find themselves needing a bit more money, staff members won't have to put off plans till the end of the month. Employees can access their earned pay to bridge the gap and avoid steep interest rates that come with payday loans and other predatory short-term credit schemes.
This might sound like an expensive and daunting task for companies to reform and manage payroll in such a flexible manner, especially with a larger workforce. Refyne's zero-cost, plug and play software simplifies this process, making it extremely convenient for employers and their Human Resource personnel and People Managers. Refyne's mobile app lets employees check and access their accrued wages for a nominal fee with just a tap.
Salary On-Demand will completely change the way Indians look at their salaries and benefits. With such flexible control over one's own pay it is easy for employees to ensure expenses align with their income, helping them build their personal finances.
To learn more about Salary On-Demand, click 
here
.
The average monthly income in India is 16,211 rupees. This means that the average Joe daily struggles with fluctuations, global pandemics, and rising inflation. Many struggle to make ends meet and are unprepared for unexpected emergencies. It adversely affects their...